We are the biggest construction group in the Czech Republic and Slovakia. We are playing a major role in how both countries will look in a few years, how they will develop and how we will travel and live in them, as well as in the quality of the environment in which we live. We are building our future together with you.
We operate in all segments of the construction industry, from transport engineering to building construction. We connect worlds through backbone roads and bridges, as well as railways and tram lines. In urban areas, we build complete furnishings, sports grounds, schools, housing complexes, halls and more. Our portfolio further includes water-management structures such as water-treatment plants, dams, levees and modifications to weirs.
Our aim is to build high-quality projects that support the development a prospering economy and make everyday activities easier with respect to the environment in which we live. We build on three basic pillars. We value our employees, the environment and our surroundings.
Our projects and operations facilities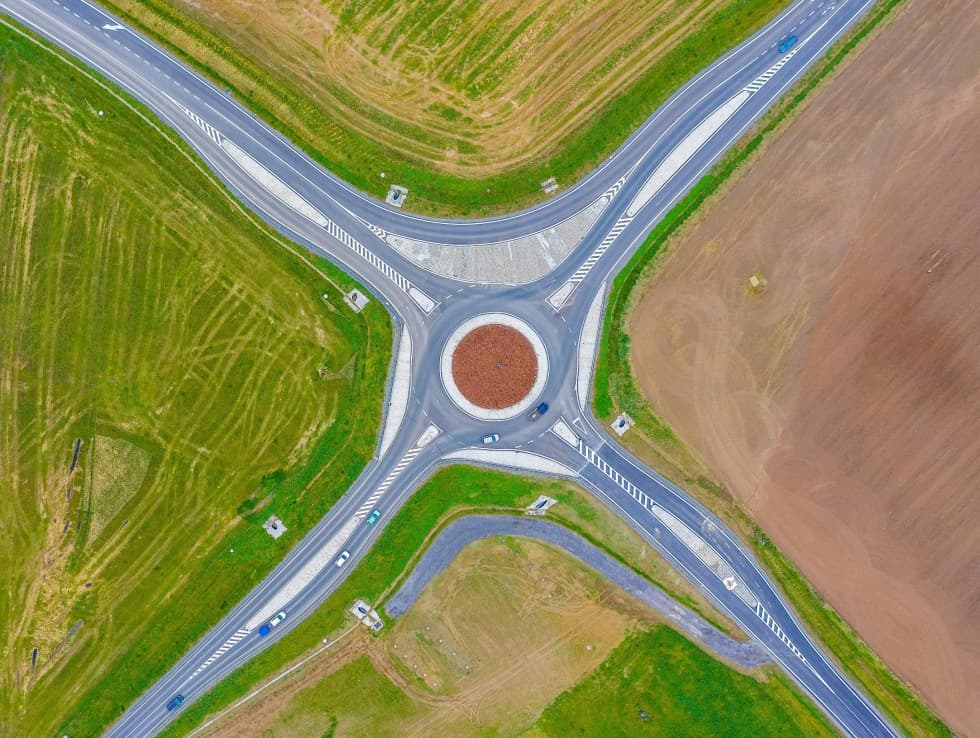 Motorways, highways
We build and modernise motorways, and refurbish and repair important transport arteries in the Czech Republic and Slovakia. We are developing the backbone highway and motorway netwoork and we play a role in the development of infrastructure and refurbishment of roads.
Bridge construction
Our motorway, highway and railway bridges, overpasses and footbridges bring worlds together. In addition to repairs and disassembly, we use advanced technologies in the construction of new bridges and footbridges of various types and sizes.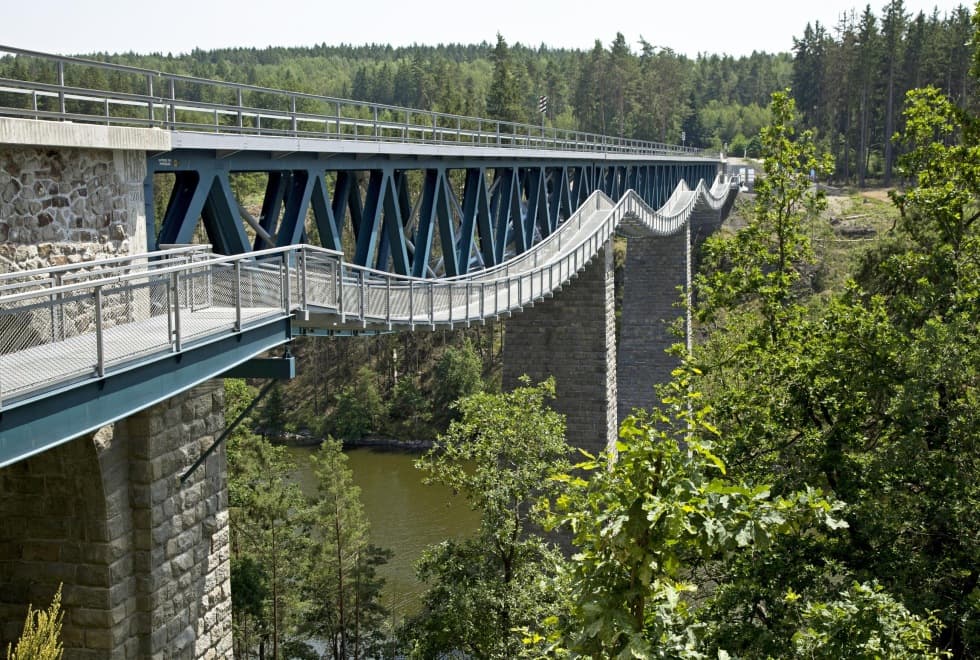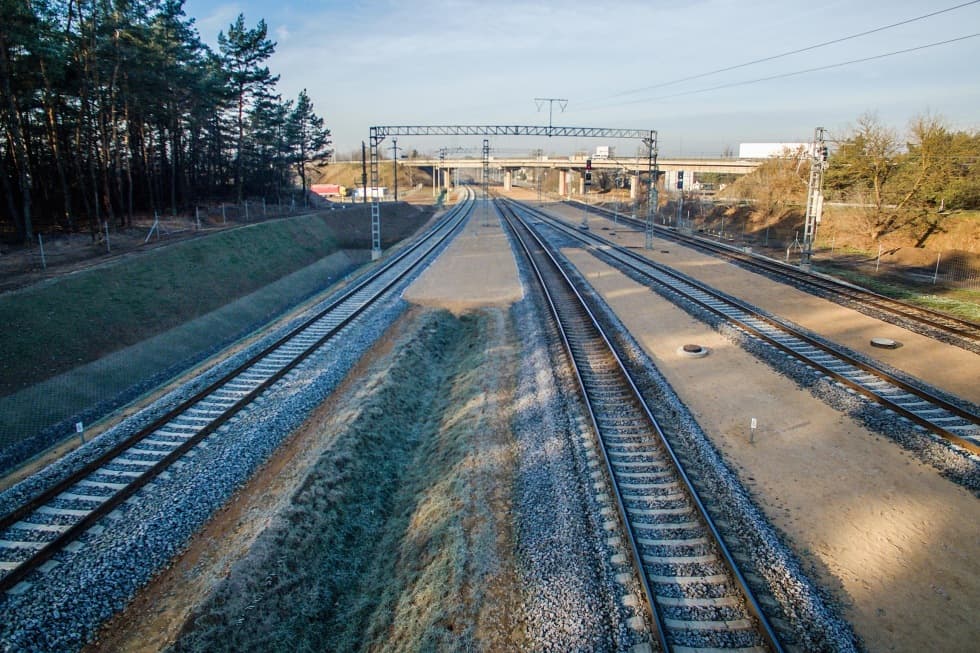 Railway construction
We refurbish, optimise and electrify railway networks, repair tram lines and refurbish railway junctions, railway stations and platforms, all to ensure safe and comfortable rail travel.
Building construction
We build and renovate civic-amenities structures, housing complexes, office buildings, industrial facilities and hotels. Our specialisations also includ turn-key construction, façades and monolithic structures.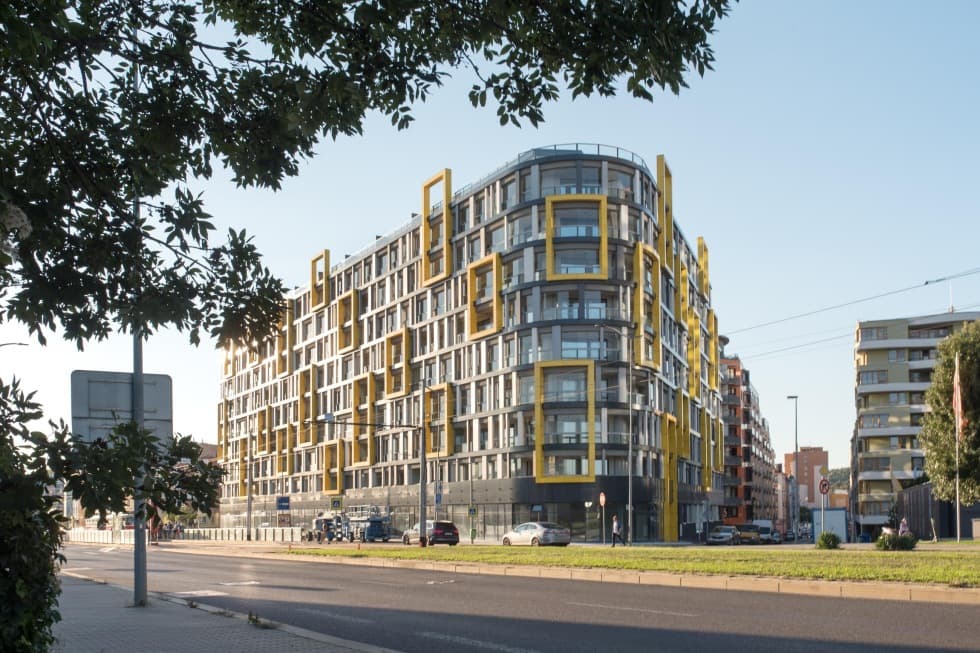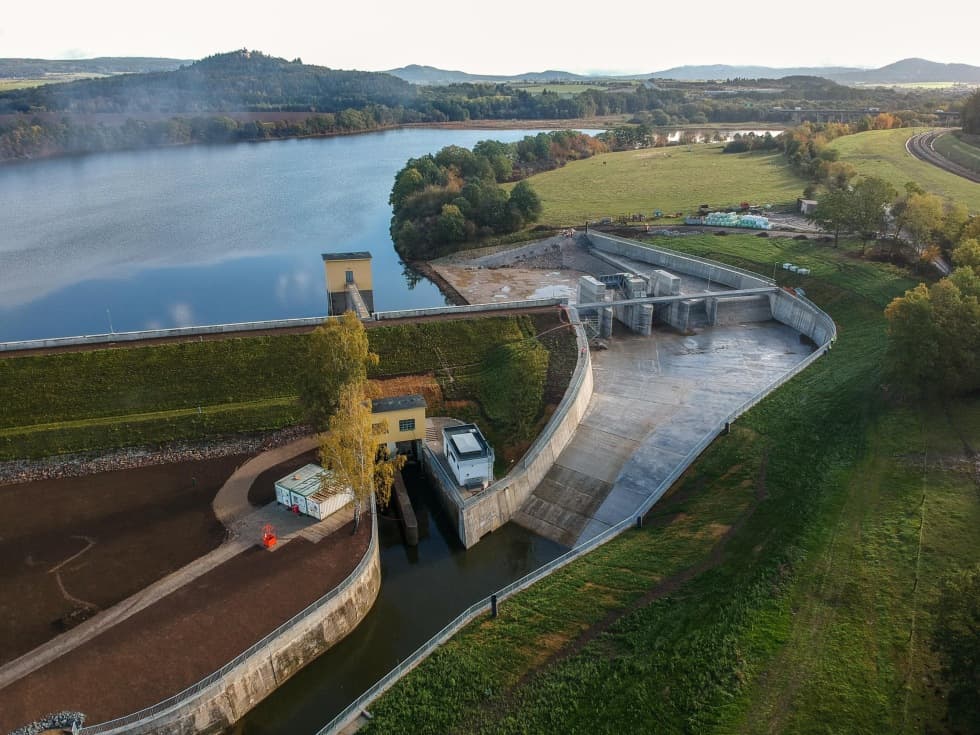 Water-management structures
We provide modern and highly effective solutions for production of drinking water and treatment of wastewater. In particular, we specialise in comprehensive deliveries of wastewater treatment plants, drinking-water treatment plants, water-supply and sewerage systems, and implementation of projects involving hydraulic structures, refurbishment of locks, flood-protection measures and modification of watercourses.
Municipal furnishings
We participate in the restoration of public spaces. We build cycling trails, squares, airport surfaces and even school playgrounds, for example.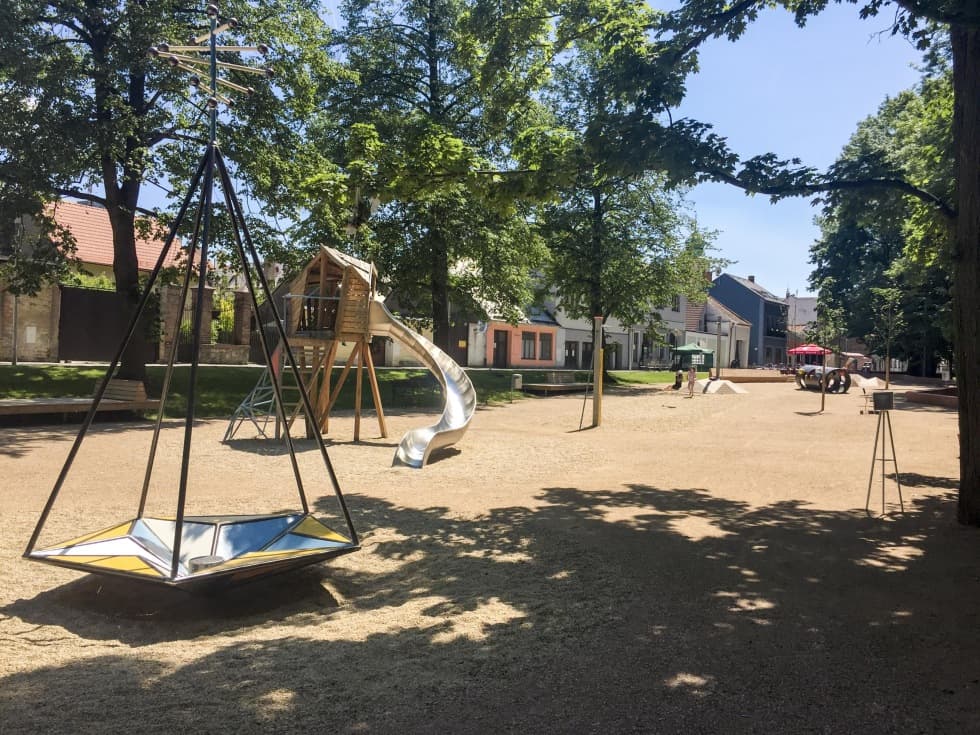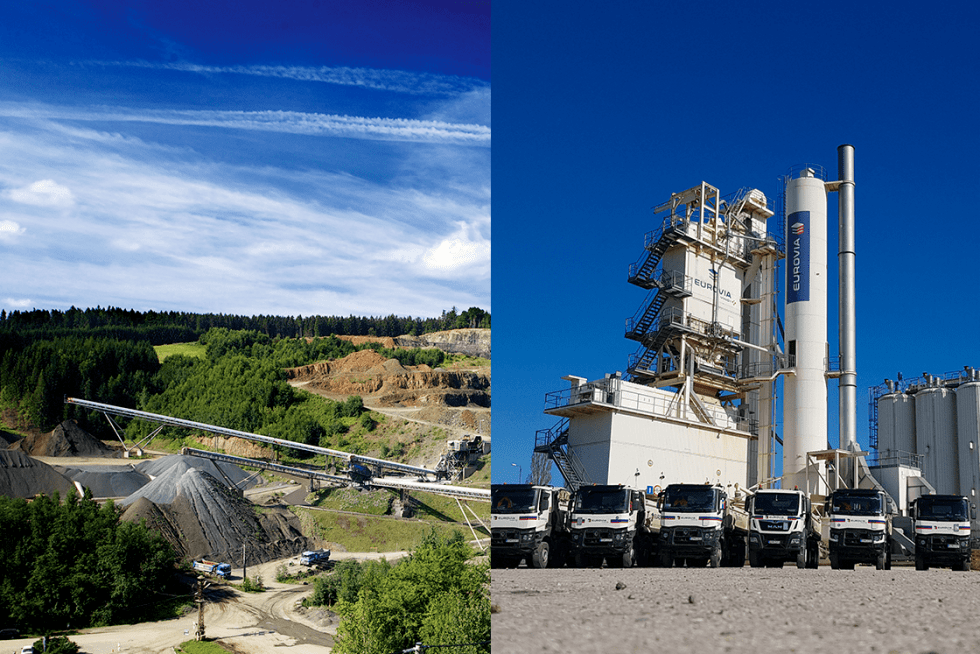 Raw-material base
We have our own raw-material base, which comprises quaries and asphalt plants throughout the Czech Republic and Slovakia.
Laboratories
Our certified laboratories provide technical support in all regions of the Czech Republic and Slovakia. We use available state-of-the-art technologies and innovative solutions.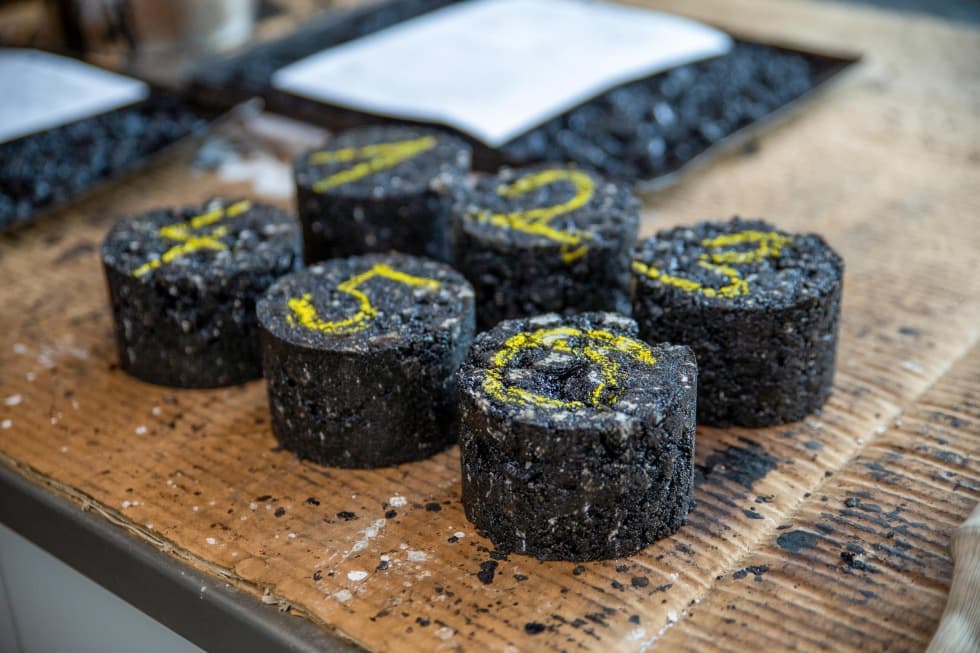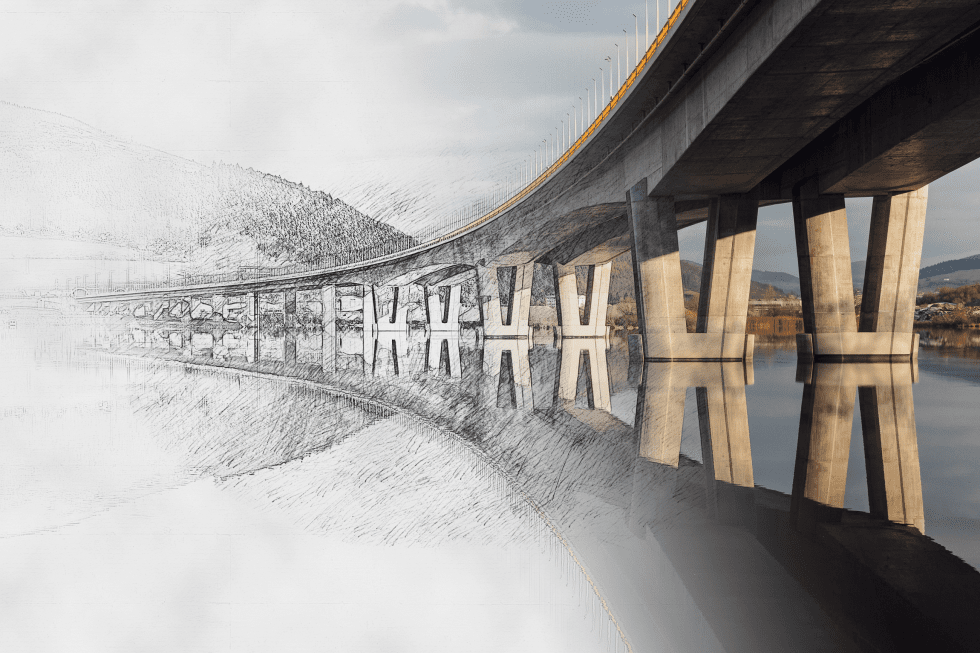 Design office
We design and structurally assess various types of structures.