We have our first electric bulldozer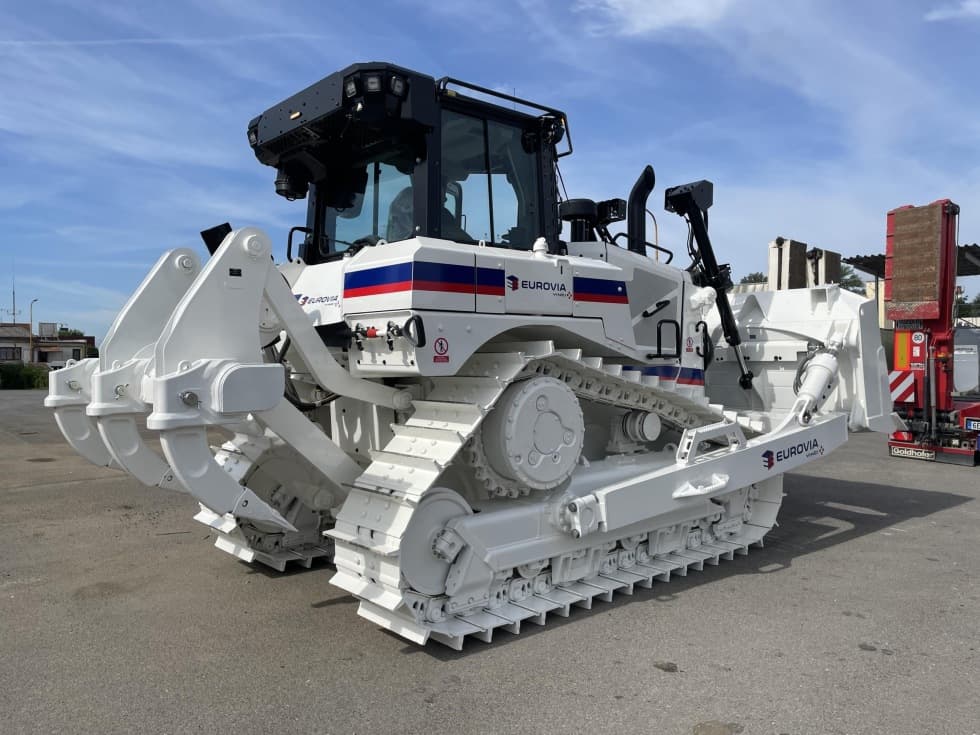 We have our first electric bulldozer
Within our operations, we strive to interfere as little as possible in the environment and to find, develop and use the most environmentally friendly materials, work processes and technologies. Therefore, we continuously invest in the acquisition of new and modern machinery.
In August, we took delivery of our first-ever bulldozer powered by an electric motor, a CATERPILLAR D6 XE 3D, which expanded the fleet of the East Bohemia Division. The electric motor is mounted between the driving wheels and, instead of a transmission, it uses only a generator. Work with the electric motor is smooth, without lags and shifting of gears, and with a minimum of moving parts in comparison with a standard bulldozer. The internal-combustion engine works in the ideal mode, without RPM fluctuations, and generates electricity. All of this contributes to greater reliability, lower costs and, especially, lower fuel consumption and thus a reduction of CO2 emissions. The manufacturer indicates up to 12% lower maintenance costs and up to 35% lower fuel consumption.
Technical specifications:
MOTOR
Power output 161 kW
Displacement volume 9.3 l
Electronically controlled six-cylinder turbocharged Cat® C9.3B ACERT™ engine, maximum power of 177 kW at 1,400 RPM
The electronically controlled fuel system with hydraulic common rail injectors fulfils the EU Stage V emissions standard.
Diesel particulate filter (DPF) with passive regeneration and without operator intervention, selective catalytic reduction (SCR)
TRANSMISSION
Electrical power transfer – generator, switched reluctance electric motor, transformer, control unit.
Rated voltage 715 V, continuously variable travel speed, max. forward speed 11.7 km/h, reverse speed 11.7 km/h, Planetary two-stage final drives.
CONTROL ELEMENTS
Electronic control of travel direction (forward/reverse) and speed, electrohydraulic steering with a single lever. Electrohydraulic pilot control of the blade and ripper with adjustable response sensitivity